*This post may contain affiliate links. Purchases made from these links help with any costs associated with running this site, at no additional cost to you. I only recommend products and services I use and believe in! You can find my full disclosure here.
There is really only one correct way to water an orchid. Watering them the wrong way can kill them. Caring for orchids the right way will mean years of enjoyment. Keep reading to learn how to water your orchids!
They're so beautiful!
Even when not in bloom the plant itself adds so much to a room.
Click here for some styling tips for Orchids in your home.
Why wouldn't you want them around for as long as possible?
I mean, look at that! Absolutely stunning!
The perfect addition to any home.
Don't let their intimidating beauty fool you, Orchids are actually very easy to care for!
Click To Tweet
A little about orchids
The orchid is probably one of the most misunderstood plants.
Many folks think that an orchid needs lots of humidity and water in order to survive.
While it's true they do grow in the rain forest, they grow on the sides of trees.
There is no damp soil on the side of a tree, even in the rain forest.
The roots of the orchid are mostly exposed.
How do I know if my orchid needs water?
Overwatering is probably the number one killer of household orchids.
Click To Tweet
Underwatering is a problem as well.
But they'll let you know if you've been neglecting them.
The leaves will get wrinkly and droopy.
You can see in the next photo the wrinkles are pretty obvious.
The leaves should be plump with very little or no lines at all.
Similar to a healthy succulent.
Another indication of needing water is dry bark.
The bark that the orchid is planted in should be moist.
The roots of the orchid draw the water from the bark and the air as needed.
Skip the Ice Cubes!
Overwatering is such a problem with these plants that some resort to using ice cubes.
The idea behind this is to prevent root rot.
However, ice is just too cold for them.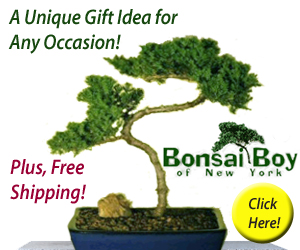 So, for the love of all things orchid…
No, no, no…
Just don't!
It damages the roots.
These tropical plants in their natural environment get warm-ish water.
Not ice water.
See how these roots have turned black and brown.
They are dying.
The ice was placed directly on the roots.
Learn from my mistakes!
I almost killed this one 🙁
The roots should be plump and bright green like this…
The orchid I am watering today is almost a year old.
My husband bought it for me for Valentine's day last year.
I have gotten it to rebloom three times since then.
And now it's growing a whole new plant from the stem!
That little baby plant is called a Keiki.
How to water your orchids once a week
Watering once a week for me is ideal.
In places with high humidity, you may be able to get away with once every two weeks.
You'll notice in storebought orchids there are two containers.
The one holding the actual plant has large holes for good drainage.
And is usually plastic.
The second container is usually a decorative piece.
You can find all kinds of decorative containers for your orchids.
If you decide to change things up a bit, just be sure there are no drainage holes so that you can properly water your orchids! 🙂
To water the orchid you want to soak the bark that it is potted in.
To do this run lukewarm water directly on the bark until it is completely full.
Be careful to not get water in between the leaves.
Orchids are extremely susceptible to root and leaf rot!
Don't fret if you accidentally get water between the leaves.
Just dab it with a dry cloth and blow out any droplets left with your mouth.
Tap water is perfectly acceptable!
You don't want it to overflow and cause the bark to float out.
However, you do want the bark fully submerged and floating, like this…
Let the plant soak in the water for 20-30 minutes.
Pull the inner plastic container out and allow all the water to drain out.
A minute or two is just fine.
Be sure to dump the water that collected in the decorative container.
If the roots are allowed to sit in water, they will rot.
Done!
Return the plastic pot back to the decorative pot.
Your orchid has now been properly watered!
No humidifier needed! Nothing fancy, just a good soaking of the bark once a week.
Here in Colorado, it is very dry.
The winter is the worst especially with a wood stove as a heat source.
Sucks the moisture out of the air faster than you can say "dry."
That being said, I have been able to successfully grow orchids in my home.
Do you have orchids in your home?
What are some of the ways you have used them in your home decor?
Have a wonderful day!
🙂 Leigh Ann