*This post may contain affiliate links. Purchases made from these links help with any costs associated with running this site, at no additional cost to you. I only recommend products and services I use and believe in! You can find my full disclosure here.
This one is for those with a gypsy soul, the wanderlust who just can't seem to stay in one place. ♥ The one who considers not just their home state home, but their country "home". Those of you like me who can't commit to just one place. A DIY USA Silhouette HOME Sign.
I love the rustic farmhouse look of this but you can make it however you like.
As with most Colorado natives, this will always be my home.
There is a special place in my heart for this rugged mountainous place.
I mean, hello?!
However, there is a deep longing in me to see as much of this earth as I possibly can and to share it with those I love most.
32 states down, 18 to go! Goals!
The truth is the entire United States is my "home".
Every place I go I feel at home.
We live in a land that is truly blessed.
Thankfulness just doesn't seem to be quite the right word for how I feel about living in this place we call home.
Click To Tweet
To honor and show my pride and appreciation, I thought I'd make a wood sign.
What better way to honor my home than with a USA Silhouette HOME sign?!
And anytime I can mix crafting and decorating, I'm all about it.
Plus a silhouette of Colorado is pretty much just a square.
Boring, old, square.
I mean is it Wyoming or is it Colorado?
See what I mean?
I'm trying to represent.
I can't be confusing people.
First, I bought a pallet plank to make this USA Silhouette HOME Sign.
Walmart has these for $2.54!
You can choose from white or stain.
They are so rustic looking!
Who doesn't love rustic or shabby chic?
I know I so cheated, but I'm okay with that.
Never anything wrong with taking a little help from the store.
The way I see it, my time is worth more than two dollars and fifty-four cents plus tax!
Also for such a low price it looks nice and is a quality piece.
Having already been painted it saved me loads of time too!
I did the same thing with this Rustic Farmhouse Style Decorative Wood Bathroom Sign.
Vinyl Stickers for the USA Silhouette HOME Sign
My Cricut machine was the tool of choice for these vinyl stickers.
Vinyl is sometimes a bit finicky about sticking to wood, especially painted wood.
So, I chose to put a thin layer of matte Mod Podge first.
That way the vinyl would have something to grab on to.
FYI these foam brushes work very well for applying Mod Podge to any surface.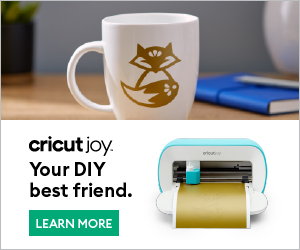 I didn't want this sign to look like I used Mod Podge.
I just wasn't feeling shiny and thick for this project.
The vinyl really just needed to stick to the wood and then put another super thin layer to seal the vinyl lettering.
My goal was to prevent it from peeling up around the edges.
There are definitely times that eyeballing is not the best method. But, I'm pretty good at it so…
Don't try this at home.
Just kidding, go for it!
Unless you're not confident in your eyeballing skills.
In which case, I can't help you because I really don't have a clue how I would have done this otherwise.
Maybe a ruler? A ruler would have been an absolute nightmare for me.
I would've been fumbling all around, bumping it, and making a hot mess of things!
There we have it all lined up nice and straight.
Matte Mod Podge is the best!
This is the BEST STUFF EVER!
I got the exact look I wanted with this sign and my vinyl lettering is nice and secure.
Some folks seem to have issues with brush strokes showing up using Mod Podge.
This is most likely due to putting each layer on too thick.
In the next photo, you can see the strokes but once it dried they completely disappeared.
There were a few spots that I was concerned would show brush strokes so I smoothed it slightly with my finger.
Which later I realized was unnecessary.
I am pretty happy with how this turned out.
If you like this sign, I made one for the bathroom that's super cute and only took 5 minutes to make!
No vinyl all wood. 🙂
Leigh Ann ♥